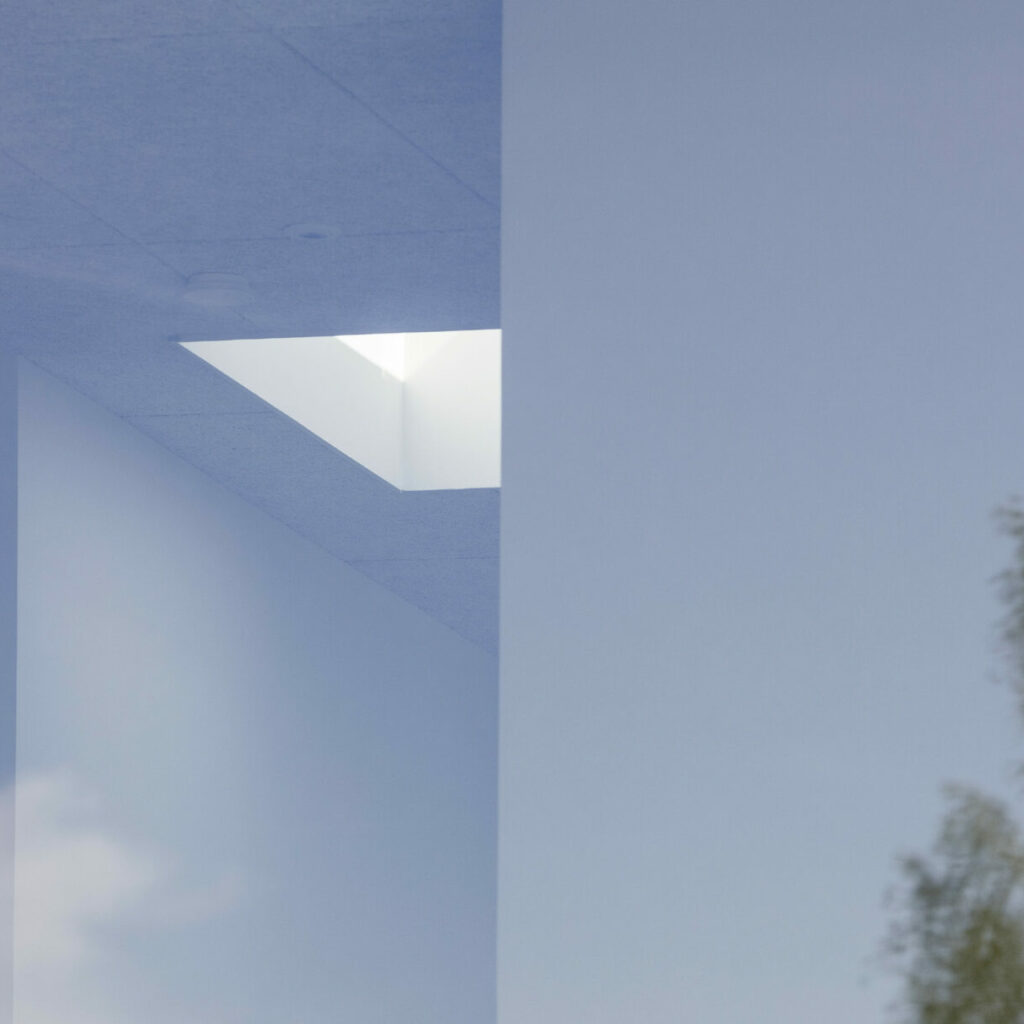 Active House Solbjerg, Denmark.
Photo: Torben Eskerod Photography.
SHOW THE AMBITION WITH THE BUILDING
An Active House is the result of efforts to actively integrate the three main principles of Comfort, Energy and Environment in the design of a building and in the finished building.
The Active House Radar shows the level of ambition of each of the three main Active House principles, containing four criteria for Comfort, three for Energy, and two for Environment.
The integration of each principle describes the level of ambition of how 'active' the building has become. For a building to be considered as an Active House, the level of ambition can be quantified into four levels, where 1 is the highest level and 4 is the lowest passing level.
The ambitious requirement for Active House includes all nine criteria and recommends the lowest level for each of them.
As long as a criterion is better or equal to the lowest level of ambition, it is an Active House feature within that specific criterion.
The Active House Radar shows how all criteria and goals within each principle are dependent on each other.
When (re)designing a dwelling or housing complex, the basic idea is to select individual and ambitious requirements for each criterion.
The Active House Radar is a great tool for displaying the ambition reached for the building with the calculated values. When the building is inhabited and the criteria are calculated based on measurements, the Radar can also be a useful tool for monitoring, evaluating and improving the building. As a communication tool, it provides a clarity as to why the integration of criteria is important for creating Active Houses.
To calculate the separate values displayed in the radar, different tools can be used. On the website of Active House (www.activehouse.info), a number of tools are available.
This figure shows how all criteria within each principle are balanced against each other. It also shows that the Active House criteria depend on active choice and prioritisation within each principle.
HOW TO USE THE SPECIFICATIONS
Active House focusses on nine criteria, that are featured in the Active House Radar.
All criteria have both qualitative and quantitative aspects. The qualitative aspects are the 'softer' aspects, although they can have a profound influence on the design and design process of a building. These aspects are often process-oriented; some provide
guidance on how to achieve the performance level described in the quantitative part, some provide guidance on how to achieve a more holistic approach (biodiversity, culture and local setting).

As the qualitative aspects are more meaningful during the initial stages of creating
a building, they are listed in the description of every aspect.

The quantitative aspects of the nine Active House criteria can be expressed in numbers, and form the basis for the Active House radar.
EXAMPLE OF THE USE OF QUALITATIVE CRITERIA, BASED ON CHAPTER 2.1 ENERGY DEMAND.
| Aspect | Criteria | Arguments | Yes/No |
| --- | --- | --- | --- |
| Demand on individual products and construction elements | Have the chosen products and construction solutions been evaluated from a cost-effective, life cost perspective and maintenance view? | All main solutions (roof, wall, foundation and windows) have been calculated from a cost-effective perspective within the individual solutions' lifetime. An evaluation of maintenance of technical solutions will be carried out. | |
| Architectural design solutions | Have architectural design solutions been used to reach a holistic approach of the building and to reach a low energy demand? | During the design phase, alternative design solutions have been modelled in BIM and the predicted performance of energy, indoor comfort and environment has been evaluated. The results were used to adjust and optimise the architectural design solution. | |
| Demand on individual appliances | Have the best energy performing solutions for appliances been chosen? | All white goods are minimum class A+ and all installed/in-built lamps are LED and evaluated for light quality. | |